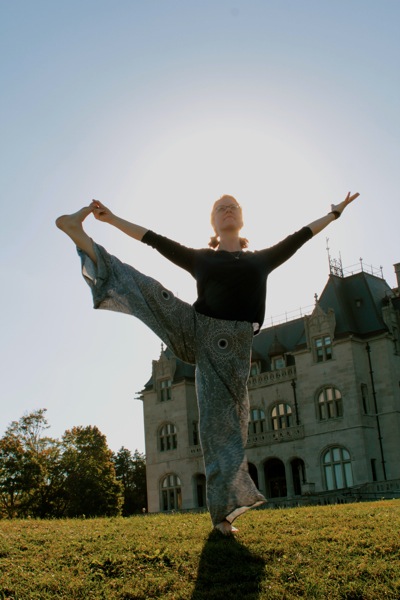 ALISSA MATHEWSON
Certified Yoga Instructor & Office Manager
Alissa is grateful to be a part of the team of amazing healers and the world of holistic medicine at Health and Human Performance! She brings with her over a decade of management experience, and experience teaching Yoga since 2012. She has been regularly seeing Chiropractors since she was in High School, and has been blessed to experience Dr. Sanders' and Dr. Cobey's wonderful healing touch and genuine nature for the past 3 years. As a patient of HHP, Alissa has always enjoyed her experience and loves that it is a thorough physical AND emotional practice in which the patient is responsible for their own health and wellness.
Alissa came to find yoga 9 years ago, when her Chiropractor diagnosed her with shingles due to stress, and suggested she try yoga to relax. Although she was hesitant, she was in so much pain and knew she was too young to be experiencing Shingles, she was ready to try anything. She walked into her first yoga class and never looked back! Thanks to that doctor, she has found Alternative Medicine to be her "go-to" when any health issues arise.
In 2012, Alissa traveled to India to immerse herself in the birthplace of yoga and become certified with a 200 hour Yoga Teacher Training Certificate. At Arhanta Yoga Ashram in Khajuraho, accredited by Yoga Alliance and International Yoga Federation, Alissa studied for 30 days from 6:00 a.m. until 9:00 p.m to become certified in yoga teacher training. Here, she learned not only how to teach yoga and asanas, but also an invaluable amount of yoga philosophy and history, eating Ayurvedic vegetarian, sunrise hikes, daily meditations, pranayama (breathwork), anatomy, and extensive testing to receive her certificate.
Alissa believes that health should be a proactive part of life and that if we take care of our bodies and minds, we will spend less time trying to "fix" and more time enjoying life!